We Make Sure Your Roof is Installed Perfectly
No matter the style of roof you select, we will make sure you are 100% satisfied with our service.
Brand New Materials
Affordable Quality Products
Project Type: Residential and Commercial
Montgomery County Roof Installs
There are plenty of roofers out there to choose from. We want to be your go to company with any situation. We will guarantee our work and take pride in it.
100%Satisifaction
Free Estimates
The Most Affordable Roofer in Montgomery County
Beautiful Finishing Touches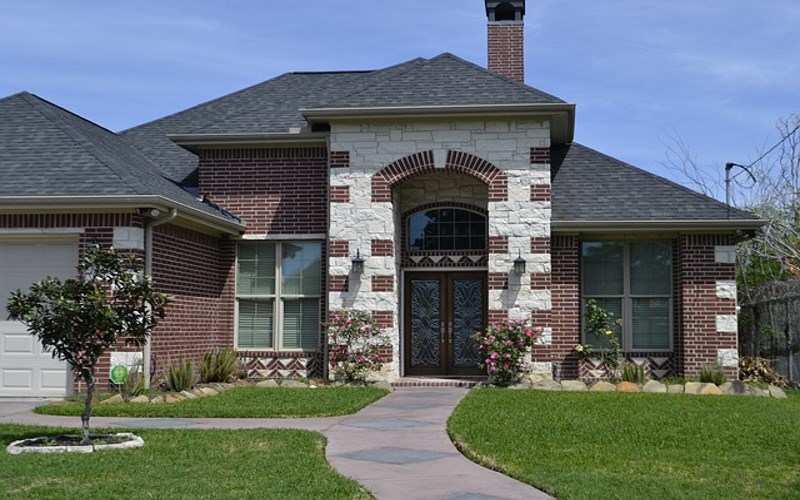 Our experience stretches over years and years of installing new roofs over houses all over the state. Chances are, you're looking for a roof install company because the previous one has done a mediocre job on their contract. It happens, and we're really sorry about it. If you're looking for the best roofing executors in Maryland, especially Montgomery County, please give us a call. You don't even have to pay us for the estimate and we work during the afternoons too, so you don't have to take time off your very busy schedule in order to meet our teams.
If your roof is indeed in need of a replacement with a fresh installation, we will simply focus on time efficiency and quality of both work and materials that we're going to use for your project. Our team members are all certified roofing experts with years of experience gathered not by reading books, but by being in the field and working to master their craft. We take safety, for example, very seriously and it's always our top priority, as it ensures the well-being of both our workers and your property. When we take in a new intern, he or she goes through the very rigorous process of learning the techniques and values of our company.
Whenever your roof looks like it has seen better days, it might be time to change it. Sometimes, even if a roof looks like it can simply be repaired, in reality, the situation might be more problematic and even dangerous to you and your house. Roofs have an internal structure called a truss, made out of wood usually, which can still make it look like the shingles are well supported. In reality, the structure can be damaged beyond repair. In this case, the roof needs to be replaced immediately to avoid damaging the actual house.
You can see for yourself if your roof is damaged, old or just worn out. It starts to look bad and it makes you question its integrity. You don't have to be a roofing expert to appreciate when a roof needs replacement. With our company, you get exactly the services your roof actually needs. We do a complete check-up before doing any work on your roof. We check the truss, the shingles, the underlayment, gutter, fascia and so on.
Our company provides you with roofing installs for your business as well. Regardless if you need a brand new roof or just to replace the one you're currently having over your offices every day, we've got you covered with this too. Literally. We understand how business owners see roofing different than homeowners and we're flexible to work with you even on the most difficult roofing problems. You can have a flat roof sealing, a low-slope or any other problem your roof might be dealing with. It's all the same for us, as we'll make a plan, agree with you on it and just then start working on it as meticulously and carefully as possible.
The execution part of our roof install is as important as our serious planning for it. We only use the best, most trusted materials when working on your roof. Also, we utilize the best, most modern technologies to ensure easy, steady and trustworthy work for you and your house or business. We work with specialists like architects and designers to ensure the best look and structure for your roof, doing all this while making sure you get the absolute best price you could possibly get for this kind of a service, in a challenging monetary era.
To summarize, if you are looking for the best commercial or residential roofers in Maryland, simply give us a call or an email and let us show you how things are actually done. It's easy to make the wrong turn when contracting a roofing company, so make sure you're not one of those people who start their roof install with a mediocre firm.
We want nothing else but to give you the best experience and the highest quality final product, so we will take our commitment to you extremely seriously. We can answer your call at any hour of the day. Simply book us for an estimate and we promise you'll receive the best roofing services this state has ever seen. Relax, we've got you covered. Literally.
Ashton-Sandy Spring
Aspen Hill
Bethesda
Brookmont
Burtonsville
Cabin John
Calverton
Chevy Chase
Clarksburg
Cloverly
Colesville
Damascus
Darnestown
Fairland
Forest Glen
Four Corners
Friendship Heights Village
Germantown
Glenmont
Hillandale (partly in Prince George's County)
Kemp Mill
Layhill
Leisure World
Montgomery Village
North Bethesda
North Kensington
North Potomac
Olney
Potomac
Redland
Silver Spring
South Kensington
Travilah
Wheaton
White Oak